Macy's started Black Friday sales in 1924 after its first parade before other retailers followed suit. Since then, the department store has been at the frontline of steals and deals on the greatest shopping day of the year. The store also offers Pre-Black Friday discounts and bargains for Cyber Monday. All the saving opportunities allow you to complete all your holiday shopping in one weekend while saving a huge chunk of dollars.
Suppose you are wondering what to expect this year from Macy's Black Friday. In that case, it is worth knowing that they usually offer incredible discounts on everything from shoes, clothes, and accessories to home essentials and furniture.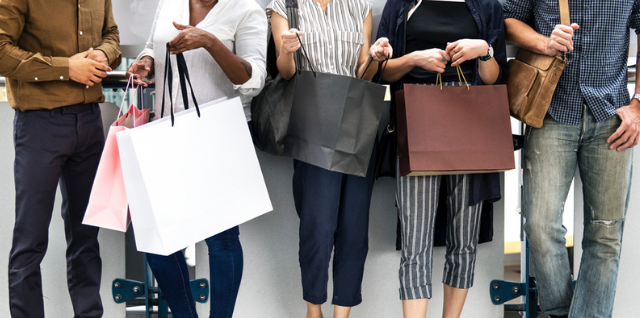 Macy's Black Friday – up to 80% savings and more
Just a few of the Macy's Black Friday deals we expect to see again this year are the popular free-after-rebate doorbusters, up to 80% savings on bedding, and $7.99 kitchen appliances.
In the previous years, Macy's Black Friday coupons offered an incredible price cut worth $20 when spending $50 or more or $10 off when spending $25 or more.
According to the official announcement, Macy's Black Friday hours will be at 5 p.m on Thanksgiving Day and will close at 2 a.m. then reopen at 6 a.m. for its Black Friday doorbuster sales. It announced that it's Black Friday sales would run online, in-store, and in its app from November 24 to 28.
If you want to make the most out of Macy's Black Friday 2020 deals, do well to adhere to the below few tips and tricks
Search for 'Bonus Buys' when you make qualifying purchases to get better-than-sale-price deals
If you're a Macy's cardholder, it is recommended to use 'Macy's Pay' to avoid waiting in long queues on Black Friday
Grab the Macy's "$10 off $25" and "$20 off $50" coupons from the Black Friday ad, and check the details of exclusions
Do ensure to shop online for all the items you need, and if you want a Macy's Black Friday doorbuster, it is ideal to go to the store
Do ensure to take advantage of the doorbuster deals on Macy's Black Friday that result in freebies
Settle for brands like UGG, The North Face, and Nike for savings of 25 – 40%
Macy's Black Friday 2020 offered incredible deals on a wide variety of high-quality products, including bedding, kitchen appliances, electronics, and many other items. So, there is high hope that this year's deals would be awesome-so much to expect! If you miss out on last year's offers, there are lots of things you can still grab at fantastic prices from their Black Friday sales this year. So, stay glued!